About Our Site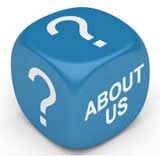 FastFoodNation was formed to offer a unique reference point on fast food, our health and the alternatives.
We all enjoy fast food occasionally, but if you're interested in finding out more about fast food, its origins, any of the background to today's fast food culture, you're bound to find something of interest on FastFoodNation.
The site aims to give you all the information you need about fast food, how it affects our health and the alternatives. Covering issues such as why fast food is so popular, how our busy lifestyles necessitate quick meals, how advertising affects fast food trends, legal issues and offering some great, healthy, fast food alternatives, the site tells you everything you need to know about our love of fast food.
We hope that FastFoodNation is the definitive single UK resource for interesting features and practical advice on eating fast food, making healthier choices, and fast food nutrition. We hope that you find the information here on Fast Food Nation useful, come back often, and if you have any questions please contact us and we'll do our best to find you an answer.
Our concern was that there was no single UK resource for interesting features and practical advice on this subject.
Our features and articles are written by experts - who have experience, or a particular interest in this area.
Our Background
FastFoodNation was founded by John Rowlinson, the founder of PtS.
John, through PtS, is involved in a number of ventures including software and property companies. A percentage of revenue from these activities goes towards funding FastFoodNation and a number of similar sites.
Our focus is simply on having experts create the highest quality information possible that is widely read.
Related Articles in the 'Site Information' Category...