Fast Food Firms and the Law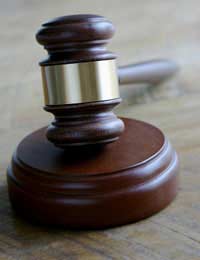 The UK is increasingly a very legislation heavy country, and with TV chefs and lobby groups getting in on the act, it was only a matter of time before fast food and junk food became subjects of new laws governing their sale and advertising.
Since 2005 there has been a whole raft of new legislation, with the diets of children mainly being the targets. Obesity levels have increased and health campaigners have been concerned with getting regulations in place that not only limit children's access to the fast foods that are said to be making them obese and unhealthy – but also limiting the ways that advertisers can market their goods to young children and invoke 'pester power'.
Regulations On Fast Food In Schools
There is various legislation in place (including the Education Acts of 1996, 1998, 2002 and 2006) which put into context the duties of schools to provide food for pupils. The government announced its 'New Standards for School Food' in 2006 and all schools are now expected to comply with a range of nutritional regulations.
Schools are no longer allowed to provide chocolates and sweets, crisps and savoury snacks (except for seeds, nuts and vegetables) and low grade meat products such as burgers, pasties or sausages. They must also not provide deep fried foods more than twice a week.
Regulating The Media
In another bid to protect children from junk food and fast food advertising, it was announced in April 2007, that junk food advertising would be banned during or close to all specific children's programmes, any other programmes that target children, and any programmes considered to have a higher than normal proportion of viewers aged between four and nine.
As from January 2008, the regulations were also extended to cover programmes that target children up to 15. Children's TV channels have been slightly reprieved and won't have to implement all of the new regulations until January 2009.
Using Cartoon Characters In Fast Food Advertising
Children's TV channels have had to become more responsible since the legislation on advertising of fast foods and junk foods came into force, as it specifically bans them from using what they describe as licensed characters in any TV advertisements for foods that are high in fat, sugar or salt that are aimed at four- to nine-year-olds.
The children's channel Nickelodeon has gone a step further by only allowing its Spongebob Squarepants character to be associated with healthier foods, rather than its pervious partner, Burger King.
Disney has also taken the regulations on board and has been working with Tesco to use its characters to promote healthy options such as fruit, wholegrain cereals and healthy option ready meals.
Most of the regulations concerning fast food tend to centre around its effects on children, connected with rising obesity rates. There are plans afoot to regulate where fast food outlets are allowed to open, with councils suggesting that new shops should not be allowed to open within 400 metres of a school.
There are also rumblings from government that it will encourage schools to keep pupils in at lunchtime to avoid them getting their fast food fix elsewhere.
You might also like...
This is a fantastic website, also helped me with my task. Thank You.
Doctor_Chad
- 9-Oct-18 @ 12:07 PM
This website helps me a lot with my essay. :)
JD
- 28-Oct-13 @ 12:56 AM