How to Fund a Fast Food Franchise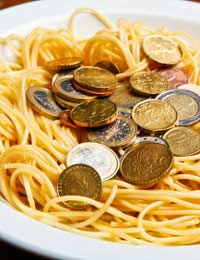 Starting up any kind of business is an expensive venture, and a fast food franchise – or any other type of franchise – is no exception. It can seem frustrating that you have the will and determination, maybe the experience too, to start your own fast food franchise, but if the banks are unwilling to come up with the capital and you don't have it at the ready, it could be that your dreams of running your own business are forced to stay just that.
What Should I Consider when looking for Franchise Finance?
There are a few possible ways to seek the finance to fund your fast food business dreams. To put yourself in the best possible position to go to lenders, you need to have certain things in place:
A good business plan – no lender will dole out start up cash without evidence of a decent business plan.
A good credit history – just like if you were applying for a mortgage, you will have to be able to convince a lender that you're a good credit risk, even if the franchise and business plan are sound. It's not only the loan that depends on it, you'll need a good credit history to be able to get a rental agreement for business premises too.
Finances of your own – you don't need to have all the money, obviously, but you'll need to be able to come up with a certain percentage of the cash needed to fund the franchise. Most lenders insist on at least 40 per cent of the start-up capital to be provided by the potential franchisee.
Where Can I Get the Money?
If you're not lucky enough to have all the money to hand, and nobody else is willing to lend or invest cash, you'll have to look at borrowing.Some banks have departments that specialise in franchise lending so if you already bank with one of them, it's a good start. If not, you might also be lucky if you approach a bank you already have a history with.
Outside of banks, try looking for independent lenders who specialise in lending for franchises.
If you have an accountant, or know of one, they can also be a good source of advice on how to get funding for business ventures. The bonus of asking a financial expert will be that they can also help you with calculating the exact amount you'll need to borrow.In some cases, the franchisor of the fast food business can also help out with finance, either directly or sometimes by putting you in touch with a third party they trust and deal with regularly.
What Costs are There?
To start with, the fast food franchisor will usually charge an up-front fee. Some franchisors set lower initial fees and aim to take more from your profits instead, and this can be a good sign as they clearly have confidence in their brand.
You'll be expected to cover the costs of the business premises, any equipment you need and your stock, as well as costs of hiring and paying staff if you take anyone on.
Once you're in business, you usually have to pay an agreed percentage of your sales revenue to the fast food franchisor , although some prefer to charge franchisees a fixed management fee instead of a variable percentage.
You'll have to pay for stock and may be obliged to buy from the franchisor or their approved suppliers.
You'll also need to be able to cover the ongoing costs of your business premises, bills for utilities and services, and employment costs. Some agreements also tie you into paying for staff training, or towards the cost of advertising.
You might also like...