Unusual Fast Food Delicacies from Across the World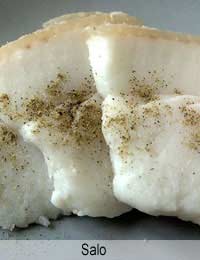 Deciding what to eat when you're out and about in a foreign country can be a tricky business – although there are some delicious delicacies available to try, there are also several things that we'd probably turn our noses up at if they appeared on a menu in our local restaurant.
Japan is probably one of the repeat offenders when it comes to somewhat unusual fast food. Japan is an endlessly innovative nation, and seems to be able to come up with ideas for fast food that nobody else ever thinks of. For example, it's Japan that came up with the idea of the Kan-nana Noodle Burger. Not actually a burger in any shape or form, this snack is in fact made with ramen noodles. To all intents and purposes, it looks like a hamburger, but instead of a beef burger in a bread roll, it's actually a combination of roast pork inside a mass of noodles that have been fried so that they go firm and stick together.
You can also get a version with a filling of seasoned chicken balls. Both versions come with a sauce that tastes like ramen broth, and the snack is set to take over the Japanese fast food market, and is being promoted as the signature dish of Yukuhashi.
Also in Japan, brace yourself for the Sobasen, an interesting kind of noodle sandwich that you can sample at Hasamaru, a stall in the famous Amerika-mura district of Osaka. The fast food delicacy consists of fried noodles sandwiched in between two large prawn crackers. The prawn crackers are filled with thick fried noodles, along with other fillings that include egg, mayonnaise, and a 'special sauce'. Hasamaru gets a lot of interest from the tourists visiting the area, especially at weekends, and the noodle snacks are proving to be quite a draw!
Another innovative fast food invention, discovered by the ever enterprising Japanese, is the pizza in a cone. Simple yet effective, the adaptation of this classic fast food to an even more portable format is currently only on offer in Tokyo, where the Kono Pizza was developed. The kono pizza is just a pizza base that's shaped in an ice-cream cone shape and filled with cheese, tomato sauce, and whatever else you fancy.
Although those snacks are possibly a little different, they wouldn't really qualify as so different that you really couldn't bear to try them. Some countries, however, eat some really unusual things (usually parts of animals) that really don't sound like a very appetising snack.
Weird Ukrainian Fast Food
OK, so it's probably not that different to pork scratching, but would you eat raw pig fat? If you're offered Salo in The Ukraine, all you need to know is that it's pig fat stored in vats and eaten cold. It's usually eaten raw, but can also be smoked, fried or boiled. Or covered in chocolate. The Ukrainians call chocolate-covered salo 'Ukrainian Snickers.'
Strange Street Food in Mexico
Tacos are the order of the day in Mexico, but watch out for the version made with cow brains. The word 'seso' will be a clue.
The Philippines – Fast Food gets even Weirder
Roadside stands serve a fine selection of offal, including a snack made from pig's blood (known to the locals as Betamax because of its shape), chicken heads (helmet) feet (adidas) and intestines (called isaw) also, there are pig's ears. If those entrails aren't adventurous enough for you, how about a variation on a Scotch egg – try balut and penoy (duck eggs; either with foetus or without), tokneneng and quek-quek (battered, deep-fried chicken and quail eggs) and last but not least a tender deep-fried one day old chick.
It's all on offer in the Phillipines.Fast Food and the Insect World
Last but not least, South Korea is home to s few garden-based snacks. Not-so-fast food is the boiled snails, or you could opt for some delicious and silk worm larva, or beondaegi (boiled chrysalis.) Lovely!
You might also like...