Developments in Fast Food - What Are the Trends?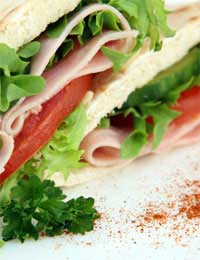 Fast food trends are following on from three of the main issues that seem to be affecting consumers in recent years.
Functional Fast Foods
The trend towards 'adding' ingredients to foods that have a specific function has made its way into some of the high street retailers – advertising fish fingers with omega three oils, for example, and adding probiotics to cereal bars and yoghurts. Crisps and snacks are being advertised as being 'one of your daily wholegrain servings' to appeal to people who like the convenience of a bag of crisps but feel slightly guilty at the standard bag's lack of nutritional value. The 'added ingredient' trend is set to carry on as fast food manufacturers find more ways to make their foods more appealing.
Healthy Fast Food is Key
People are looking for justification if they buy fast food – yes, we all want a quick, filling meal but with pennies being harder to come by, we also want value for money – something that tastes good but that we can justify on health grounds. The big fast food chains are rushing to point out that their foods are healthier than we think – a case in point being recent KFC adverts showing a trainee 'chef' preparing the KFC chicken 'fresh in today' and showing a mountain of salad.
KFC UK chief executive Martin Shuker has said that he believes the company would carry on doing well, mainly because they offered good value and were actively trying to promote the fact that KFC was now a more healthy option. The company has reduced the salt content in its food to attempt to make it more health conscious.
One of the most successful fast food outlets in terms of expansion recently has been Subway – a chain that taps into the need for fast, low cost foods that are also freshly prepared and can be viewed as being healthy too. Healthy eating is one of the big issues for Subway, with a slogan designed to conjure up an image of health - "Eat Fresh"
Subway has been pushing the health message for years, and has even been the subject of a weight loss diet in the USA.
'Green' Fast Foods
Another trend that consumers would like to be able to follow when their pockets allow is the trend for more organic and environmentally friendly foods. In America, this has even gone as far as a 'green rating' for fast food brands, published by Greenopia. Sadly, some of the best-known food joints in the UK don't appear to score very highly – Burger King, KFC, Dominos Pizza, and Pizza Hut all get no 'green leaves' while McDonalds and Subway score one leaf and Pizza Hut a mighty two out of five.
Some of the more popular UK chains that thrive on the hand-made and organic image are places like Eat, or Pret a Manger who boast freshly prepared foods made from simple ingredients, delivered fresh every day. Eat uses Fairtrade and organic milk in all its coffee, handmade sandwiches and even porridge for breakfast, giving consumers a more guilt-free option when it comes to looking after the environment......although many of the choices are definitely not stereotypically healthy!
You might also like...