Fast Food Gets Faster: the Online Fast Food Revolution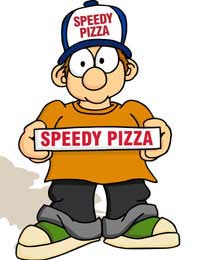 Ordering fast food just got faster – no longer do you need to find the number of your local fast food eaterie in your telephone book, or search in the drawer in the kitchen for your trusted selection of fast food menus so that you can all and place your order. No, with the advent of iPhones, mobiles and websites catering for the discerning fast food purchaser, you can now select and order (and even pay for) your junk food fix from the comfort of the armchair, the office or the bus without having to actually speak to a real live person at all.
A Pizza the Action
Some of the first fast food companies to join the Internet ordering revolution have been pizza companies, who tend to be able to provide food to order and delivered as and when you need it. The large pizza chains such as Dominos and Pizza Hut have had their own websites for some time, complete with menu, ordering, special web-only offers and even a choice of delivery times that allows you to spend your lunch hour in the office trying to decide what toppings you would like on the pizza...and have it delivered within half an hour of walking through the door from work.
Other fast food companies have cottoned on to the benefits of having a website ordering facility, and many have joined a service such as Just-eat, eat it now, or fastfood.co.uk, where users can search for the take away menu of their choice – Indian, Chinese or in some places there's even a mobile alcohol delivery service. Just log on, order and in no time at all your food will appear!
There's an App For That
If ordering a fast food fix online just seems way too last decade for you, the launch of apps for just about everything has meant that you can now use your iPhone to order your favourite takeaways in some places. The availability of apps in the UK is still relatively limited at the moment, but in the USA there are apps that will tell you where your local branch of any particular fast food joint is, as well as giving you a menu and directions.
In the UK, the first company to launch an app for food ordering was wagamamas. They now have their very own downloadable app for the iPhone, which enables users to find their nearest branch and browse the menu to place their order, which is sent straight through to the kitchen, a bit like the wireless hand-held devices the restaurant staff use. You can choose a time for collection and pay for your food online, so it's all simple and convenient if you fancy some oriental cuisine.
You can use an iphone or a Blackberry to pay for your food and drinks in Starbucks, as the downloadable app effectively turns your phone into an extension of your Starbucks card, and you can add funds, purchase food and even use it to decide what you fancy before you get to the coffee shop.
The launch of the pizza Hut app in the US generated around $1 million in extra sales, according to 2009 reports, so it probably won't be long before you can order your favourite pizza and sides from the bus on the way home, or while on the go.
If you're watching your weight, don't fret as you can even get dedicated fast food calorie counters that you download to your phone and add up the calorific cost of any fast food treat you're thinking of indulging in.
With the popularity of Blackberries, iPhones and other smart phones, there's every possibility that an app will be available for pretty much every type of fast food delivery before too long.
You might also like...