Fast Food and it's Appeal to Children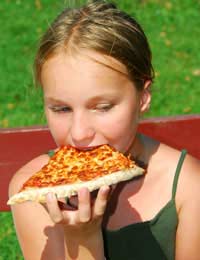 Pester Power has always been the way that fast food giants get young children to buy into their foods...offering toys, treats and collectibles with every meal so that parents had to take them back over and over again to get the rest of the card set, toys, or action figure collection.
The days when every new superhero film franchise latched onto a burger brand are gone now, although there are still advertising campaigns aimed at adults. Children are deemed to have to be protected from the blatant brainwashing of the fast food firms, and as of 2007, for obesity's sake, fast food companies are no longer allowed to advertise their food, and accompanying toys and treats in any way towards children under 16.
Advertising Laws
In 2007, regulations were brought in to stop the promotion of fast food and junk food to children. The regulations set out strict rules regarding how fast food could be marketed – and although they led to some over complicated issues such as Marmite adverts being banned because Marmite is salty, it also meant that the endless adverts for chocolates, sweets and burger meals with toys could no longer be force fed to the children.
From 2007, adverts for junk food were banned during any television programme specifically aimed at four to nine year old children. Fast food adverts were also banned from any programmes whose audience was made up from a larger than average number of under 16s.
As from January 2008, the regulations have been extended to ban fast food and junk food advertising during any programmes that target children up to 15. There are still several dedicated children's TV channels, and they have until January 2009 to put the regulations into action.
Using Characters To Market Fast Food
TV and film characters were a favourite way to push junk food before the ban came into effect, and the regulations specifically say that licensed characters cannot be used in any TV adverts for foods that are high in fat, sugar or salt that is aimed at four- to nine-year old children.
There is a way around this – if the character was licensed specifically for that brand. So Ronald McDonald and Tony the Tiger are still fine to promote their brands – but you can't have Winnie the Pooh promoting a chocolate bar, for example.
How are Fast Food Firms Getting Around the Rules?Although it's true that the new regulations rules prevent fast food and junk food companies from using the Internet to advertise to children, it is still going on, albeit indirectly.
According to media trade magazine New Media Age, the crafty fast food brands are targeting children on their websites, using games, videos and cartoons to capture their imagination instead.
Although this isn't technically illegal, they are still exploiting a loophole and getting their message across to lure children in. The major offenders were said to be McDonalds, Kinder and Haribo, who were all running games, cartoons and videos for kids on their respective websites at the time of the article.
Nic Howell, deputy editor of New Media Age said that the brands involved were sticking to what he called the letter of the law – but not the spirit of it.
It's unlikely that this loophole will be closed anytime soon – so the perils of pester power are here to stay!
You might also like...