TV Chefs Against Junk Food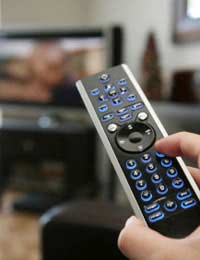 TV chefs have a lot to say on the subject of junk food, the most vociferous of all TV chefs being Jamie Oliver, who has mounted a crusade against junk food being given to children in schools, and trying to get education authorities to ban the 'turkey twizzler' in favour of home cooked meals and healthy recipes.
Jamie Oliver's School Dinners
In 2005, TV Chef Jamie decided that he'd had enough of seeing children being given rubbish and junk food to eat at school. He felt that as in some cases, the school dinner could be the only cooked meal that children were getting that day, it was up to their school to make sure that the meals they provided were as nutritious as possible.
Jamie embarked on a TV series 'Jamie's school dinners' working with indomitable dinner lady Nora at a school in Greenwich, London, to improve the food served up in the school. He met with some initial resistance, but towards the end of the series he seemed to have been able to turn things around for at least one school, introducing the kids to healthier eating and foregoing at least some of the greasy chip meals.
On the back of the programme, the TV chef launched a campaign called, "Feed me better" and he even has his very own manifesto on his website calling for more cookery education.
The TV show became a political force to be reckoned with when the government got involved. In March 2007, the government pledged to spend £280 million over the following three years on improving the nation's school meals, and by 2008 more funds were pledged to help schools subsidise the ingredients necessary for healthy meals, train dinner ladies, build kitchens in schools without any catering facilities and on teaching kids at secondary school how to cook. On the back of this campaign ministers actioned a ban on junk food in school canteens and vending machines.
Jamie's Ministry Of Food
Not content with trying to revolutionise the diets of the nations kids, Jamie then took his TV chef tendencies to the town of Rotherham in 2008, where he set about teaching junk food loving residents some simple recipes which he asked them to pass on to friends and family. He was exasperated by the poor diets of some of the people he came across, including one woman, Julie Critchlow, who had been in the media herself recently. Julie had been passing contraband burgers and chips to children at her local comprehensive school because she claimed that they were sick of 'healthy, low fat rubbish.'
Jamie complained that he met people in Rotherham who didn't even know how to mash a potato, and set up a 'food centre' in the town where people could go to get inspiration and advice, watch cookery demos and become more clued up about healthy eating. Part of his manifesto is to encourage government funding of more of these food centres across the UK.
Nick Nairn And The Vending Machine Controversy
Not wanting to miss out, another TV chef jumped on the healthy eating in schools bandwagon and started a campaign for vending machines full of sugary junk food to be banned from schools in Scotland. He also suggested that parents have a major role in getting their children interested in cooking and making things from scratch at an early age.
You might also like...