What Are the Nutritional Values of Fast Food?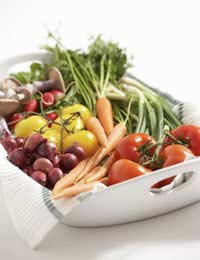 Fast food comes in for a lot of stick due to its poor nutritional value and health connotations. But is the bad reputation of fast food really deserved?
There's no denying that the occasional fast food meal can be a tasty treat, and something that done every now and again can quite easily be slotted in to healthy diets. But it's only when the fast food habit starts to get out of control that it can cause real problems. Scientists in America studied people from a mixture of races and backgrounds over 15 years to see if eating a lot of fast food affected their long term health, and found that not only did people who ate fast food more than twice a week weigh more, but they were also more likely to develop insulin resistance, a precursor to diabetes in some people.
So is There Any Nutritional Value to Fast Food?
Well, yes, there can be if you choose wisely. Most fast foods contain the major macro-nutrients (protein, fat and carbohydrate) which are essential to our daily diets. There are also vitamins, minerals and other benefits to be found in most takeaways.
The down side is that these nutritional advantages can be wiped out by the disadvantages of the excessive saturated fat, sugar and salt in many takeaways – and the additives you'll get in ready meals and processed foods in addition.
How Can I Spot Healthy Choices?
It's common sense – but if you are buying packaged processed food or ready meals, you'll find tables on the packaging that go into detail about the amounts of all the major nutrients in the meal or product. You should also find a comparison table with the recommended daily allowances of those nutrients. Compare the two and if it seems reasonable, go ahead. Watch out for lists of additives, too. It's always best to know what's in your dinner.
Takeaways need a little more work, but in general, avoid the fattier takeaways such as Doner kebabs which have been found to contain twice as much fat as the maximum the body needs in one day. Choose healthier meats like chicken, and go easy on the sauces.
Avoid too much mayonnaise or creamy dressing on your kebab, burger or chicken, and swap your side dishes in the fried chicken outlet to baked beans or sweet corn rather than creamy coleslaw or salty chips.
Pizzas can be relatively nutritious if you choose the right type of base and toppings. You can create a vegetable packed pizza with mushrooms, sweet corn, olives, peppers and onions rather than loading it with fatty, salty meat. If you want to add some meat or fish, opt for lower fat toppings such as tuna, prawns or chicken.
Indian fast food can be positively loaded with vitamins – but can also be very damaging to the waistline! Strike a balance with vegetable curries and biriyanis, plain rice, and vegetable side dishes like sag aloo. For meat lovers, a tandoori dish is good as it's plain meat with no sauce, marinated in aromatic herbs and yoghurt. Give the kormas, passandas and massalas a miss because they are loaded with ghee...and although there will be some nutrition from the tomato and other vegetables in the sauce, it's pretty much cancelled out by the huge fat content.
Avoiding excessive fat and salt means that you will still be able to get some nutritional value from your take away!
You might also like...