Fast Food Facts and Figures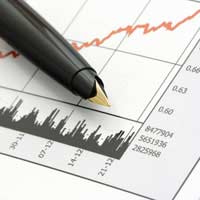 Fast food is here to stay in the UK – in fact a recent survey of 9000 people across 13 different countries carried out by BBC World in early 2008 found that 45% of people in the UK were more likely to agree that they liked the taste of fast food too much to give it up. The US weren't far behind with 44 per cent agreeing with the statement. So how much do you know about the food we're all so fond of? Some facts and figures about fast food may surprise you...
How Much Do We Spend On Fast Food?
People in the UK are Europe's biggest fast food consumers, and the trend is that burger chains are at the top of the list of desirable fast food outlets. The two major burger chains account for most of the spend, and spending per head in 2008 is on target to beat that of 2007 according to research. In 2007 figures showed that UK consumers spent £82 per head just in fast food restaurants and burger chains – that doesn't even take into account other types of fast food order such as Chinese, Indian or Pizza. McDonald's opened its first restaurant here in 1974, and now more than 2.5 million people in the UK are said to visit McDonald's every day.
What's The Most Popular Fast Food In The UK
Surprisingly (or maybe not) although the most popular restaurants for fast food seem to be burger bars, according to figures from the Foreign and Commonwealth Office, our favourite choice for a fast food meal is fish and chips.
The facts speak for themselves, but it does also seem to depend on the location. A survey asking Londoners to vote for their favourite restaurant has for four years running been won by a fast food noodle bar, so obviously tastes and preferences also come into play. If you live by the coast where there's a constant supply of fresh fish every day, the fish and chip supper is always going to be a preferred option over a greasy burger bar!
Looking Into Fast Food And Health
Studies in America have looked at the effect of a fast food filled diet on health and come to some sobering conclusions. The research looked at more than 3000 African-American and white young adults aged between 18 and 30 when the study started, and followed them for 15 years, monitoring how much fast food they included in their weekly diet, and their weight and insulin resistance.
People who ate fast food more than twice a week gained an additional 4-5 kg in weight compared to people who kept their fast food fix to once a week or less. Insulin resistance – one of the factors in the development of type two diabetes - doubled in those who ate more fast food.
What's New In The Fast Food Market?
The popularity of sandwich bars and juice bars is rising, with one particular sandwich outlet announcing ambitious plans to increase its number of outlets to rival McDonalds. Jumping on the healthy eating band wagon appears to be one thing that the rival fast food joints are trying to out-do each other on, falling over themselves to print nutritional information on their websites, and offer diet versions of old favourites, healthy and lower fat menu options.
You might also like...